News
HPZ-workshops upgrade fleet with e-utility vehicles
25 August 2022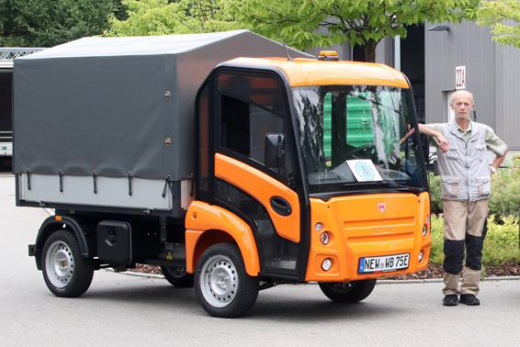 Second electric vehicle in operation since Wednesday
Recognised, acted upon: At the Curative Education Centre (CEC), the topic of "mobility" continues to be rethought. Because so-called e-mobility is not only the key to climate-friendly innovation worldwide, but also in Irchenrieth. Therefore, the company already put the second electric utility vehicle into operation on Wednesday afternoon - by the way, one of the first of its generation in Germany, making them a pioneer.
The operation of electric vehicles, especially in combination with regeneratively generated electricity, produces significantly less CO2. That's why workshop boss Josef Albang and his team decided to expand their own fleet by another e-truck. Their second one in three years.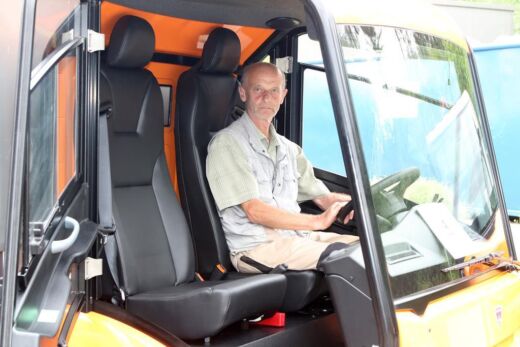 "Sustainability and climate protection are also important future topics for us," said Albang when he, together with laundry manager Jens Ketscher, drivers Matthias Lindner and Siegfried Winklmann, and sales consultant Johannes Veigl from machine partner CLAAS Nordostbayern GmbH & Co. KG from Altenstadt/WN officially presented the new E-Mobile.
Accordingly, it is the MT8N model vehicle from the manufacturer ADDAX - the latest of its generation with a range of around 60 kilometres, which is mainly used at the CEC for internal goods transport, such as laundry and food transport. "It meets all our requirements. The best thing about it: thanks to its powerful lithium-ion battery, it can be charged using a normal household socket," said workshop manager Albang, who also highlighted the expert advice provided by partner CLAAS Nordostbayern in this context.