Nieuws
Addax Motors announces a Partnership agreement with Puhastusimport, for Estonia and Profiks Clean for Latvia
02 November 2022
Addax Motors, a Belgian manufacturer of Electric Utility Vehicles, continues to expand their distribution network in Europe
Puhastusimport in Estonia and Profiks Clean in Latvia expand their product offer for the Cities / Municipalities and the Real Estate Maintenance Industry Segment by adding the Addax vehicle range to their product portfolio
Further expansion of the dealer network confirms the Addax Motors European growth strategy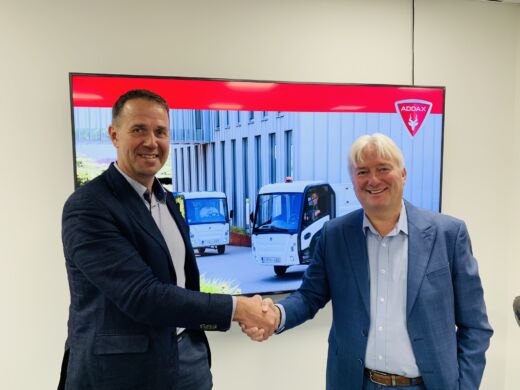 Deerlijk, Belgium – 2November, 2022 – Addax Motors is announcing the cooperation with Puhastusimport in Estonia and its branch company Profiks Clean in Latvia for the distribution of Electric Light Commercial Utility Vehicles to the Cities / Municipalities and Real Estate Maintenance Industry segment. The deal was closed on October 1st 2022.
The distributorship deal represents an important step in the growth strategy of both companies.
Addax Motors is present through an extensive network of distributors and dealers in 18 European countries, including their expansion in these 2 Baltic countries.
Puhastusimport and Profiks Clean are broadening their product portfolio. Adding electric utility vehicles of Addax Motors to their outdoor cleaning and maintenance solutions range, is a natural direction towards its mission to make the cleaning industry environmentally friendly and raise the ergonomic level for the industry specialists.
Both companies Addax Motors and Puhastusimport will benefit from the cooperation, and further strengthen their ambitions and growth plans in the defined business segments.
Steven Forger, Business Segment Manager Network at Addax Motors, highlights the professional approach and organization of the Puhastusimport teams in Estonia and Latvia as the cornerstone of future successful market penetration.
Daniel Kedzierski, Managing Director of Addax Motors, comments: "We are very enthusiastic about this new agreement. Our successful cooperation during the last years with distributors in 16 other countries in Europe, gives us the trust and acceleration power to build a strong cooperation also in Estonia and Latvia. Our commercial and technical teams 'customer first' approach create great opportunities in new countries on the distribution list."
Martin Lill, CEO of Puhastusimport comments on adding Addax electric utility vehicles to the company's product range: "The three values that we at Puhastusimport and in Profiks Clean consider important in providing cleaning solutions are: environmental friendliness, information technology and ergonomics. Adding the electric utility vehicles of Addax Motors to our product range is a natural development and logical direction. In Estonia and in Latvia as in the whole of Europe, we have a mission of reducing CO2-emissions, educate the cleaning industry and provide the best selection of tools, chemistry, and machinery for the industry specialists. We are happy that we are starting this cooperation and grateful for the trust by the Addax team!"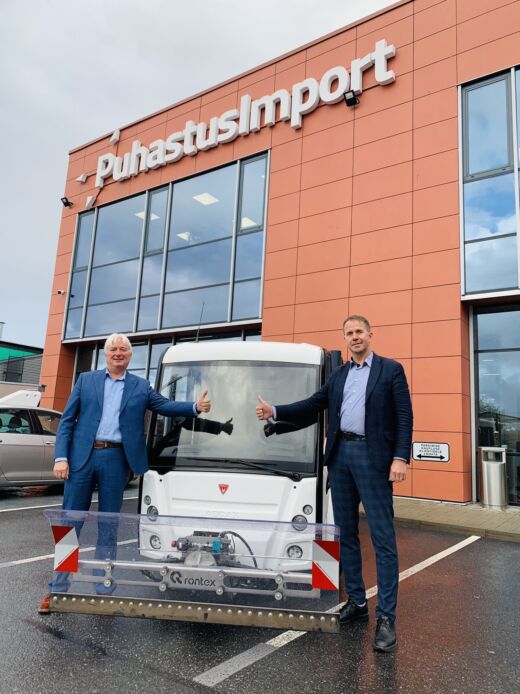 About Addax Motors
Addax Motors was founded in 2016 and manufactures Electric Light Commercial Utility Vehicles in Belgium. Addax Motors is a reference European provider in urban and suburban mobility, ensuring clean, efficient and silent commercial transport. From design and build up to maintenance, Addax Motors guarantees zero emission transport in leisure, urban areas and industry.
With a team of dedicated employees in the headquarters and plant location in Deerlijk, Belgium, it serves the European market through an extensive network of distributors and dealers.
About Puhastusimport
Puhastusimport is Estonia's leading cleaning, real estate maintenance and utility machinery solutions provider. Puhastusimport works on a mission to make the professional cleaning industry sustainable and help its customers to succeed and to clean easily and profitably. Puhastusimport is an important partner for almost every industry from cleaning service providers to hospitals and municipalities.
With almost 30 years of experience, Puhastusimport offers a wide range of solutions for indoor and outdoor maintenance – from ergonomic cleaning tools and machinery to environmentally friendly cleaning chemistry and waste management solutions. A wide range of tools can be found also for outdoor environments – cleaning and utility machines equipped with IoT technology and ergonomic, employee-friendly garden tools and machines are also available in Puhastusimport's product portfolio.
About Profiks Clean
Profiks Clean is a wholesaler of professional cleaning products, tools, detergents and machines in Latvia and is a branch company to Puhastusimport in Estonia. The company has been operating in Latvia since 2006. Profiks Clean advantages are their great range of products to offer the most efficient solutions, knowledgeable and competent customer consultants and an always positive attitude. Profiks Clean is always evolving and looking to develop newer and greener solutions for customers and the environment around.